Are you running out of space on your iPad or Android tablet? Is the long list of Sites making navigation a bit more difficult? If so, this article is for you.
The first thing we want to remember is that your Dashboard on your tablet will match the Dashboard you have on the web version of System Surveyor, so anything you add or remove will affect both versions.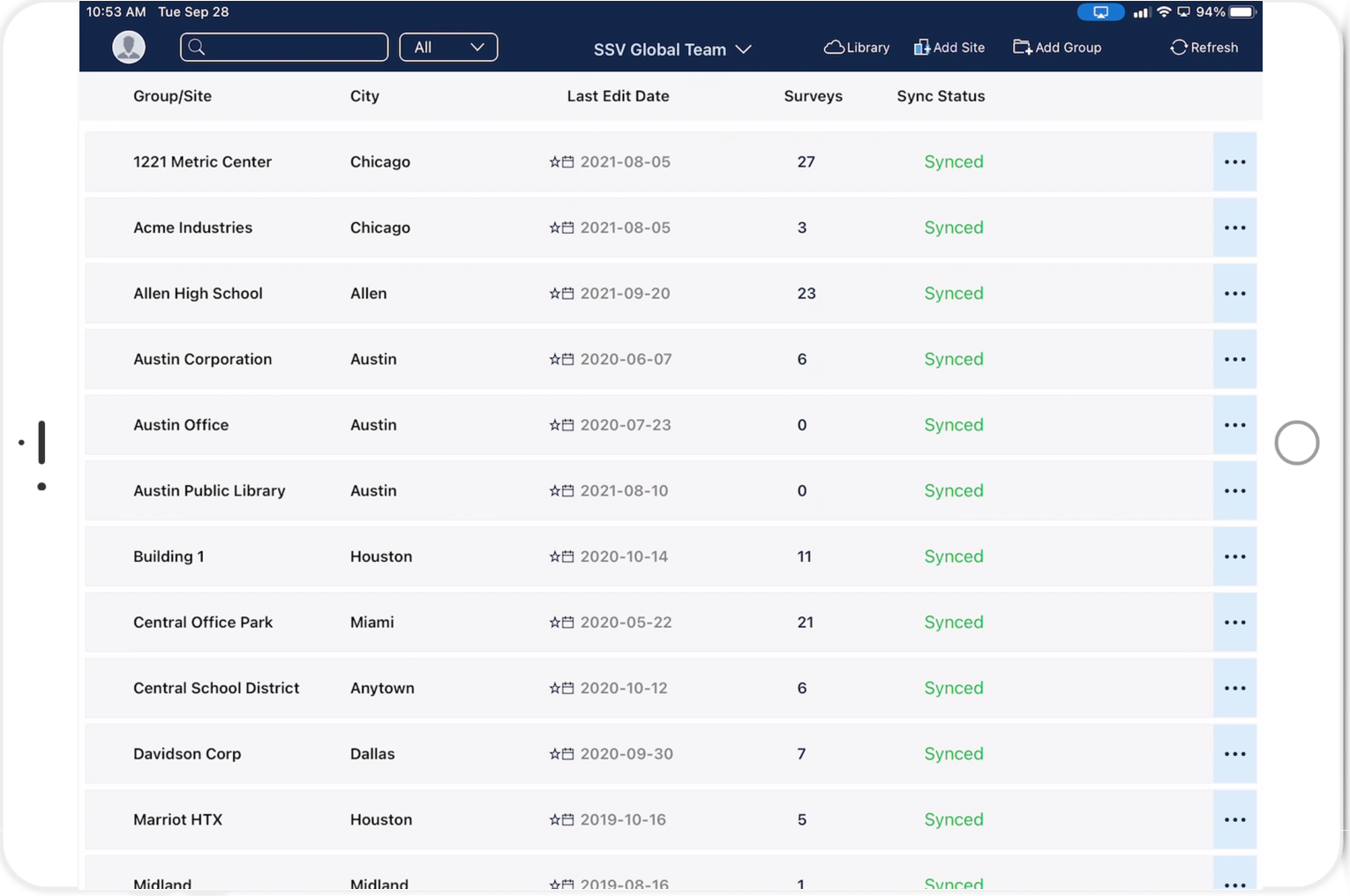 How to Remove Sites from your Dashboard:
1. Click on the three dots next to the Site you'd like to remove.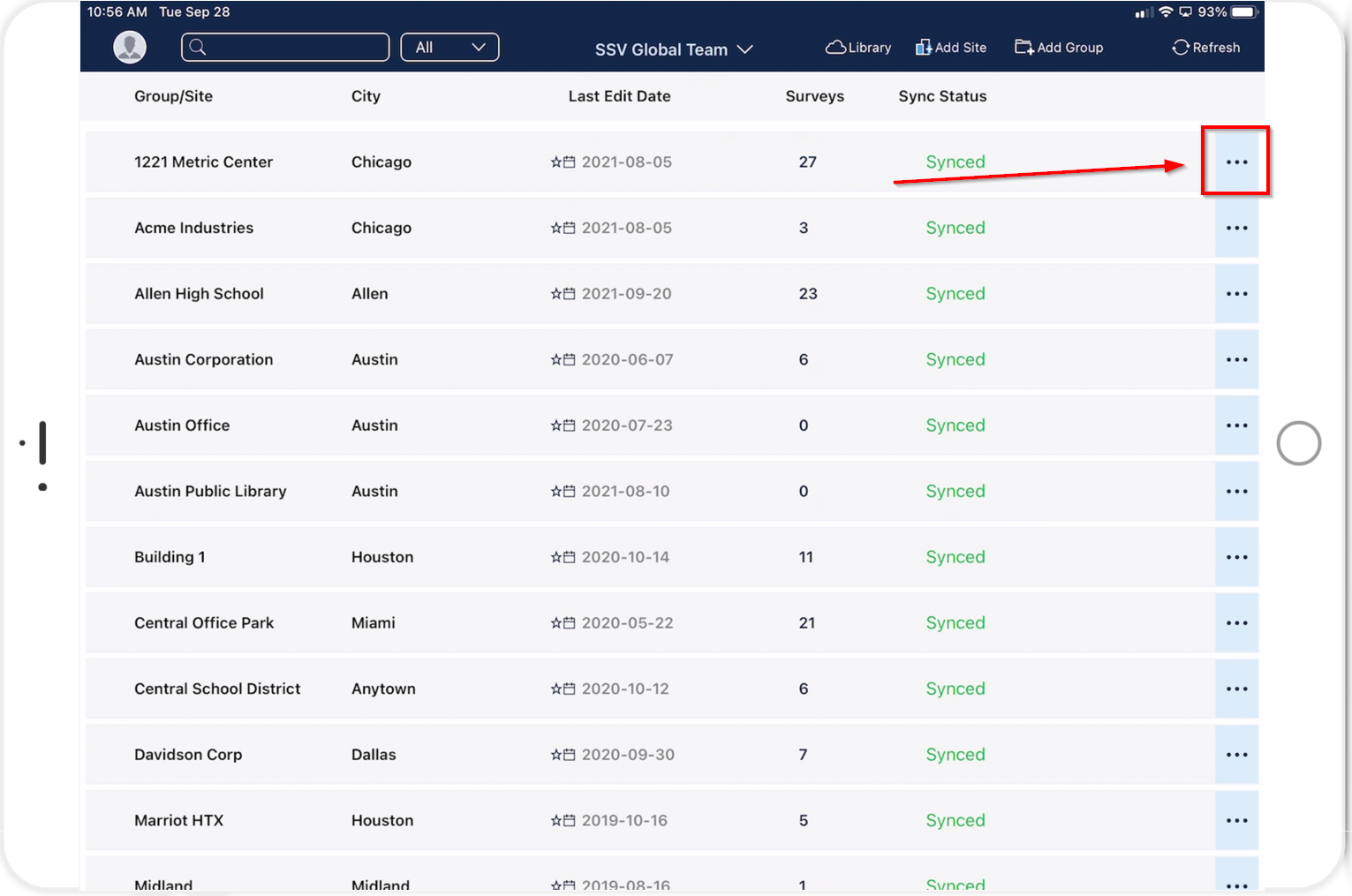 2. From the list, choose Remove Site and select Yes when prompted.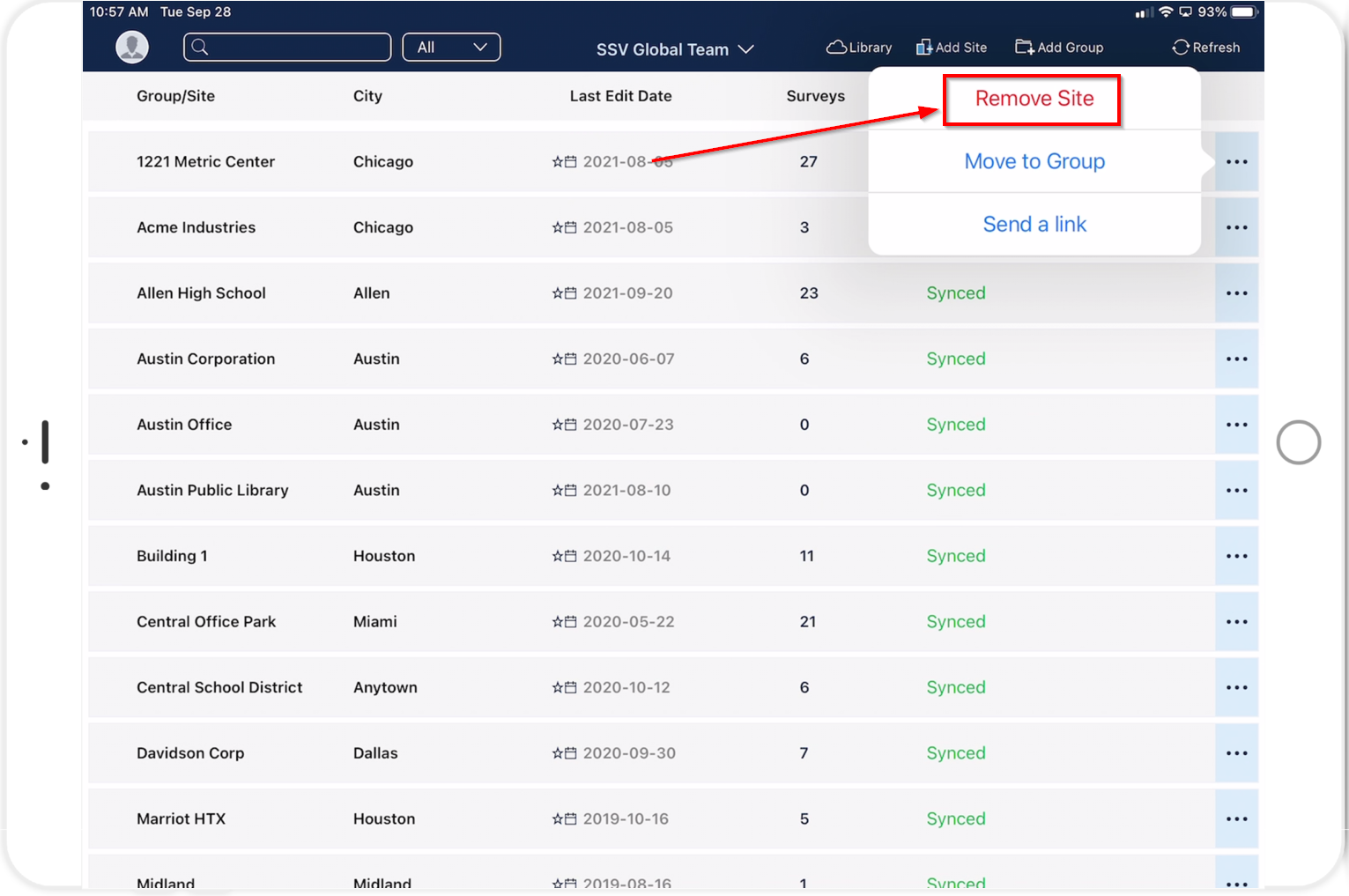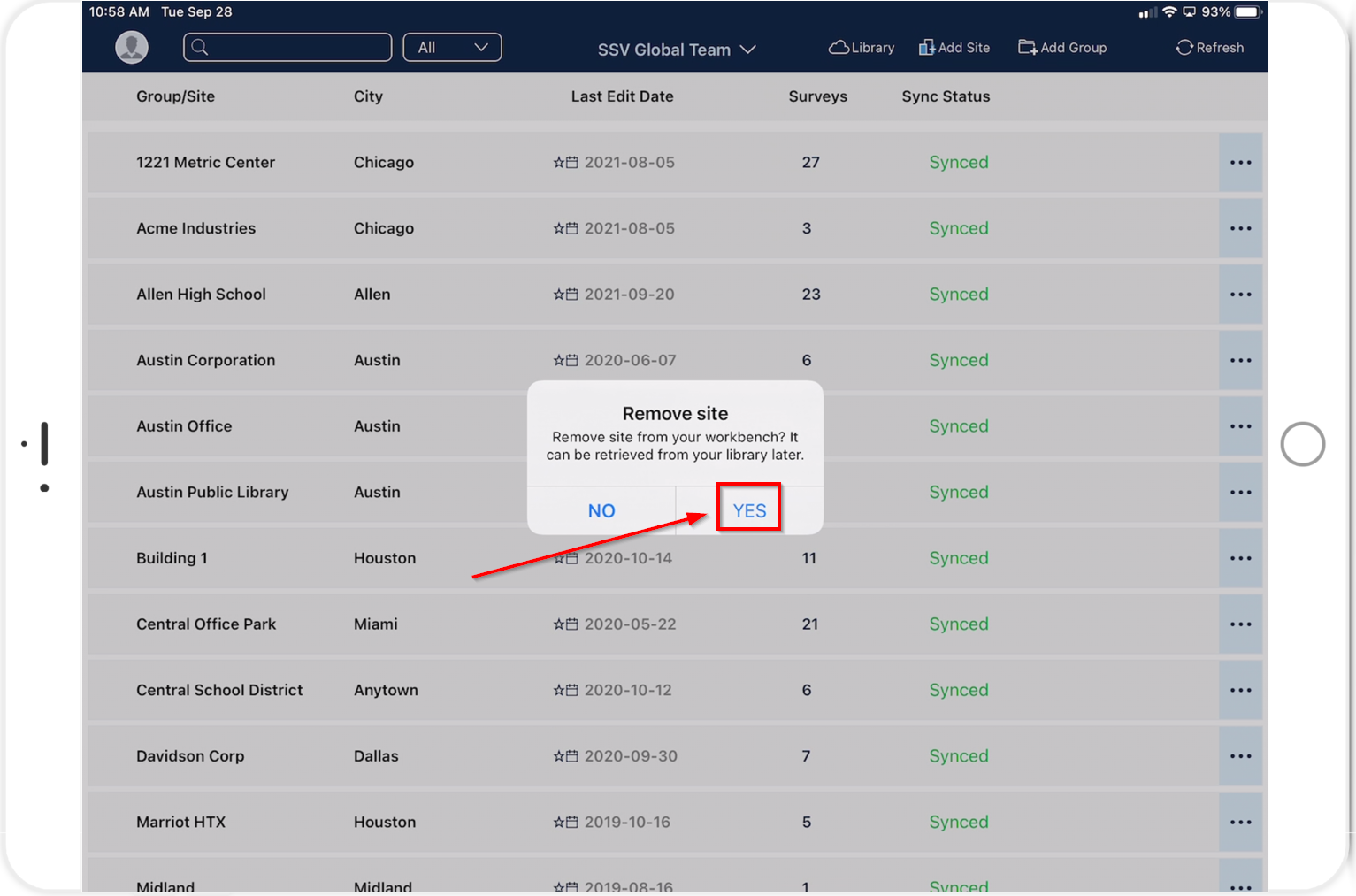 How to Add Sites to your Dashboard:
1. Click on the Library option towards the top of the page.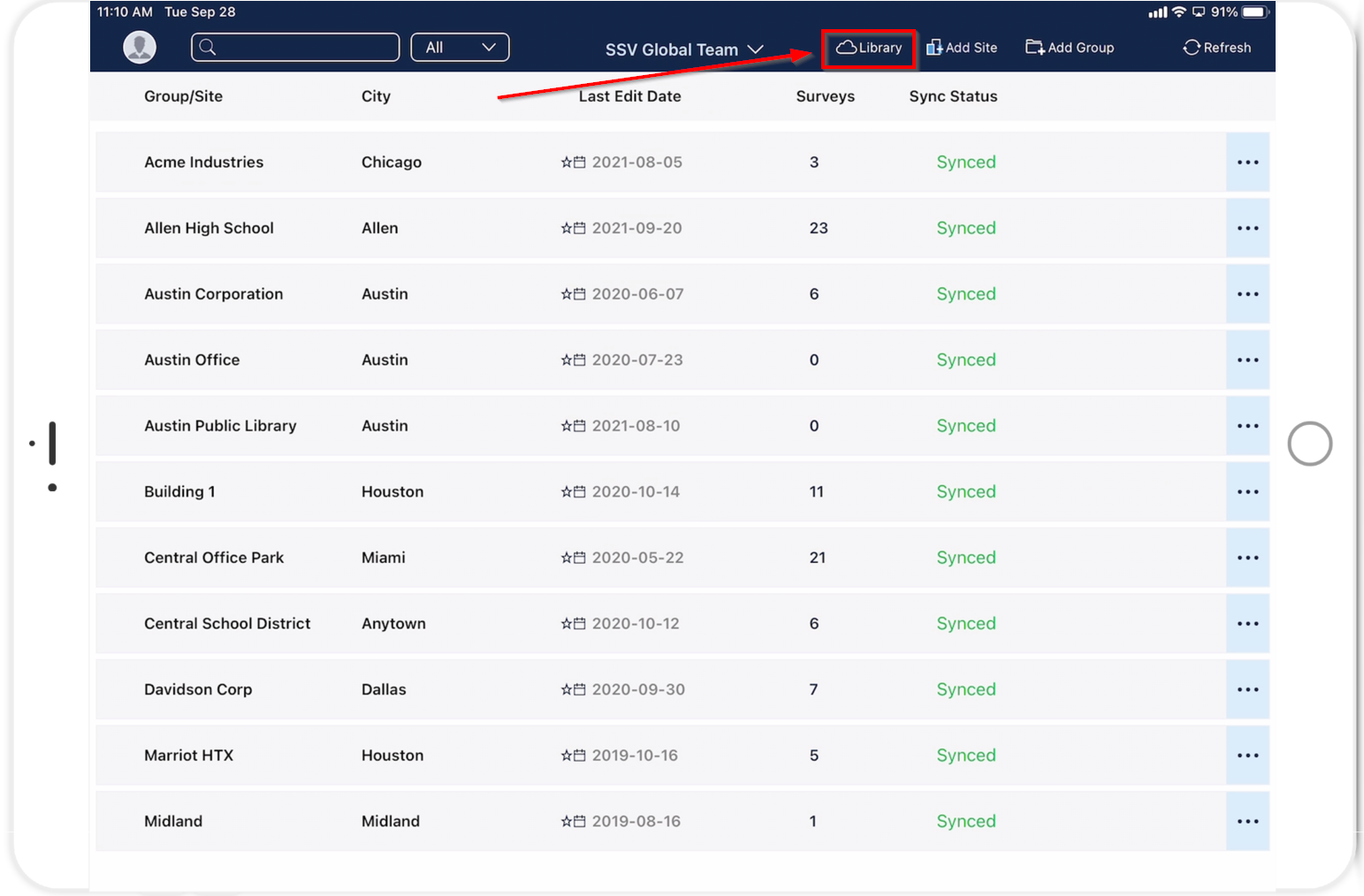 2. Click on the Download icon to the right of the Site you'd like to add.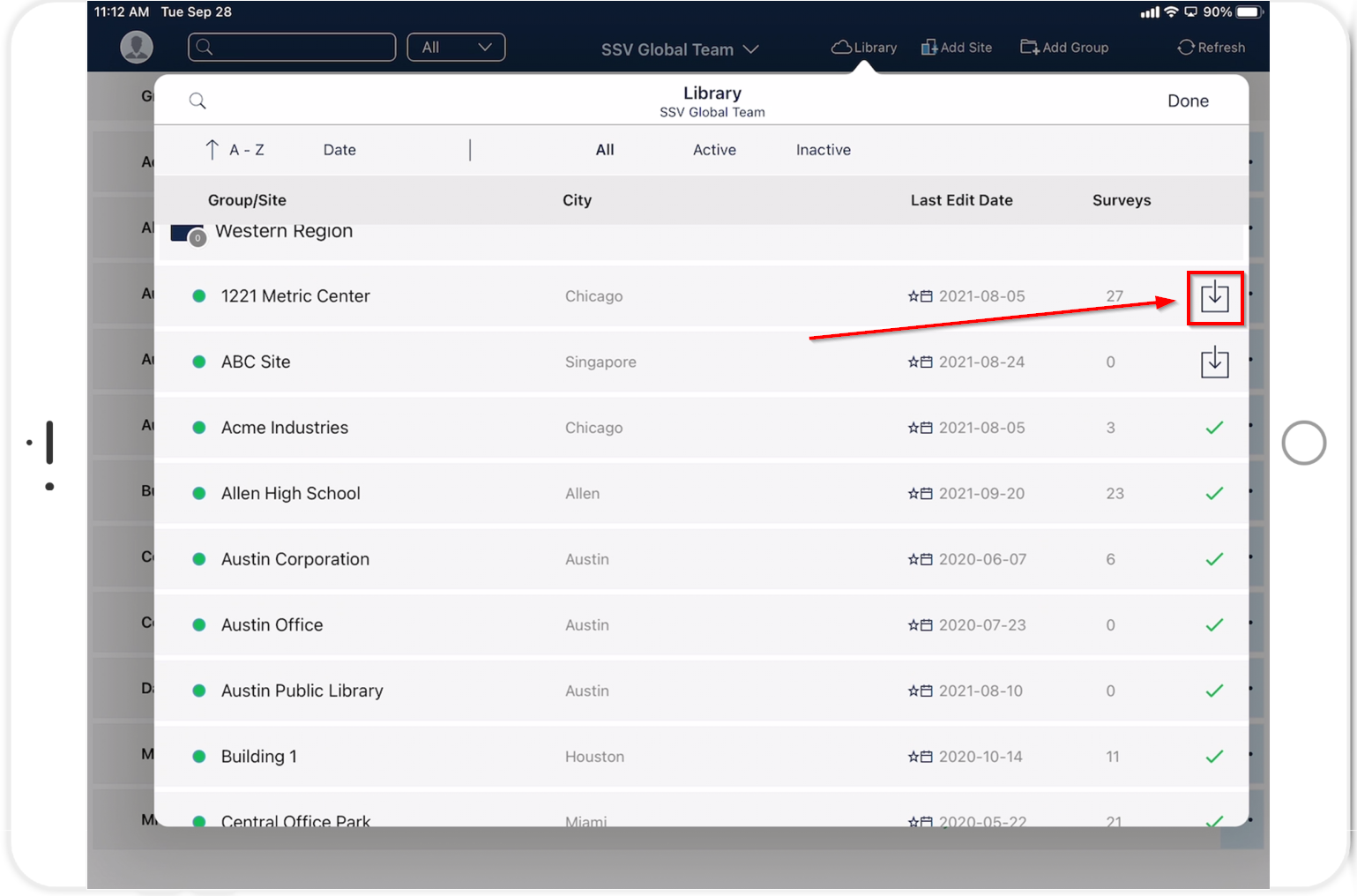 *Pro tip: Dashboards are unique to each User on your Team. This allows you to have a view of just what you are working on, not the entire Team.