One of the most requested feature enhancements is the ability to plan for accessories such as mounting brackets for video surveillance cameras or faceplates for door hardware.
Now users can add this additional piece of equipment and automatically associate it with the related component. Device Accessories are included in System Surveyor's Budget Estimator feature as well as Enhanced Reports and Bill of Materials related to the device.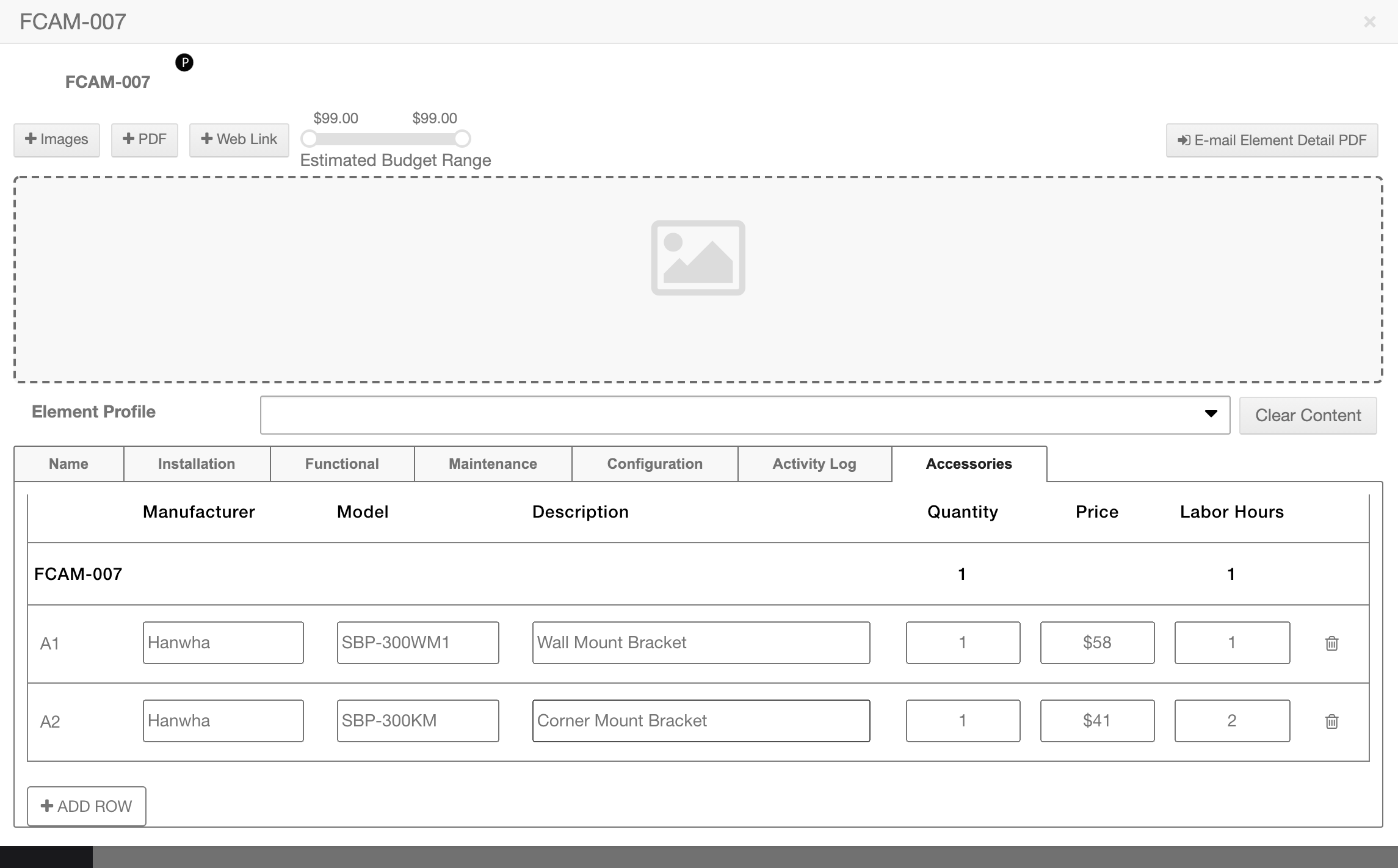 To add accessories to your device:
Open the attribute window
Click the "+ Add Accessories" button and then type in your device detaisl
The excel update can also be used to bulk add accessories via excel
Learn how to add Accessories to Element Profiles.