To reposition cameras the Area of Coverage window will need to be closed.
Click the ESC key on your keyboard or click "Done" on the coverage window to close the Area of Coverage window.
Use the "Duplicate" option to speed up design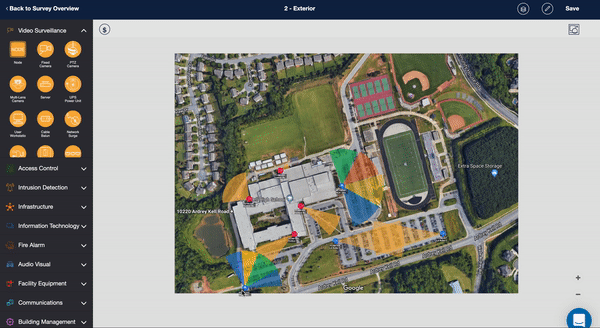 Elements that have a border around them such as Doors, Nodes & Assemblies can be used as Containers. For more information on Containers read this article.
Components can be added to Container Elements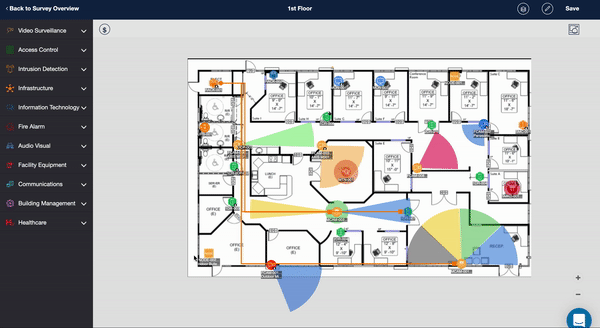 Did this answer your question?