The University of Nevada, Las Vegas (UNLV) campus is home to over 30,000 students. The Police Services IT department is responsible for managing the installation of more than 500 cameras that provide video surveillance for 83 buildings among other security services. Working with top security technology brands and local integrators, UNLV's Police Services IT department is the focal point for new requests for camera installations and operations on campus.
CHALLENGE: Growth in Security Projects Difficult with Outdated Processes
As the UNLV population continues to grow, so does the number and frequency of security projects and requests by various departments. The ability to quickly and accurately collect details for every surveillance project was becoming a huge challenge making it hard to meet the demand and employ student workers.
"We tried to use other software drawing tools for data flow diagrams, processes and mapping out floor plans, but they had several disadvantages" said Ryan Doyle, IT Manager for UNLV Police Services. "It was difficult to use it out around campus for site surveys and it was hard to add camera icons with specific field of view data to create an accurate drawing."
Training an assistant was an even bigger issue for Doyle. "When we wanted have site surveys done by student workers but they found the software difficult because they didn't understand how layers worked, how to resize objects, or how to move, number or add text to them – making training a big challenge," he stated.
This approach also created mobility challenges across a large campus. The team had to take laptops into the field, work only where there was Wi-Fi access, and incur expensive software licensing. "It just became one issue after another," he said.
The team needed a better way to collect data and images and mark up a floor plan without having to return to a location multiple times which wasted a lot of time and resulted in inaccurate installations.
SOLUTION: System Surveyor Simplifies the Site Survey Process
UNLV discovered System Surveyor, a simple to use, mobile system design tool.
"What we really like about System Surveyor is the mobility and the easy-to-use, drag and drop interface with all of the icons we need for security and other devices," Doyle said.
UNLV uses the iPad app and captures building floor plans before going out on a site walk with a department or requestor. On the digital map, they can drag a surveillance camera icon on it, resize it, change the angle and field-of-view, adjust its depth, and use different colors to code it as new, proposed or existing. They can create multiple folders, multiple plans, and assign editing permissions within the application. System Surveyor allows them to add important metadata at both the installation and icon level, identifying hard-ceiling or parapet installations, corner camera mounts, and the age of the camera and its firmware.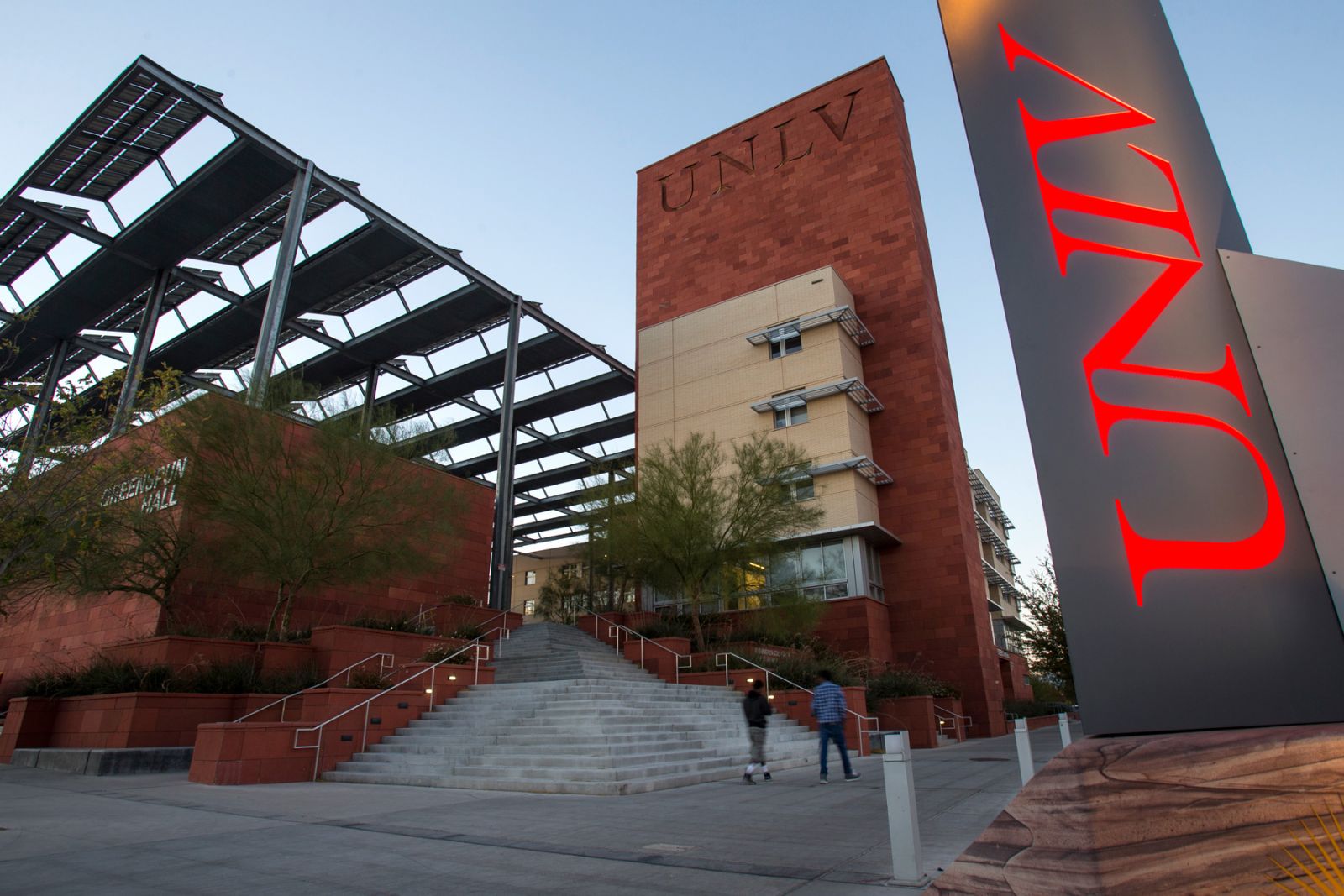 Capturing Exact Placement of Surveillance and Security Devices
When a department approaches Doyle for camera installation, his team uses System Surveyor to capture pictures, identify key site features and placements. "It's just a very powerful tool in that regard," says Doyle.
"We use it extensively for surveys and the ability to bring pictures into the software was another huge point. In the past, it always had to be a second step. Now we can do everything within the same app and our Planning and  Construction folks absolutely love it. We make life a lot easier for them."
To-date, the team has done 30-40 projects and have mapped almost all of the cameras on campus. Each site floor plan includes two to five pictures depending on the camera type. Doyle estimates they have about 130 objects on a big 4K campus overlay map.  The plan is to extend the use for duress buttons and emergency phones. "We're now using System Surveyor for any sort of surveying or technical project," said Doyle.
RESULTS: Everyone Wins - Campus Departments Get the Security They Need; IT Saves Times
Doyle estimates his team has shaved several hours off each job by using System Surveyor. In the past, they'd bring the university's Planning and Construction department, equipment vendors and integrators to site. Now everything is collected by his team in advance, during a 30-minute site survey walk. The other teams only visit when they're ready to begin installation.
When Planning and Construction gets involved, everything is already done for them. They have the floor plans and they know exactly where the camera is going and where it should be mounted. The Integrator partners get better information to quote and source the right technology and the campus departments like it because they know exactly where the technology will be placed.  In fact, System Surveyor creates a digital 'As-Built' plan that can be updated at any time.
"We can visualize what a surveillance camera field of view should be with our university customers and they really like that and feel better about the plan. Overall, it's been a great success," says Doyle. With System Surveyor, everyone wins: the department requesting surveillance, the IT team, student workers, and integrators.
"It's made it a lot simpler across the board. It's never a question of where we want it [the camera] to be, how high off the ground it should be, or what type of mount it should be. It simplified the process greatly for all of us."
Improving Service Levels to Meet Security Demands to Protect the University
UNLV's partners are taking notice. Other police agencies, consultants and integrators have asked the team which solution they are using to get a better visual asset management and system design plans. Doyle summed up the conversation with the comment: "System Surveyor has definitely been a lifesaver for us."
Transform your company with System Surveyor
Contact us today for a personalized demo. We'll review your specific use case to see how System Surveyor can transform your business.