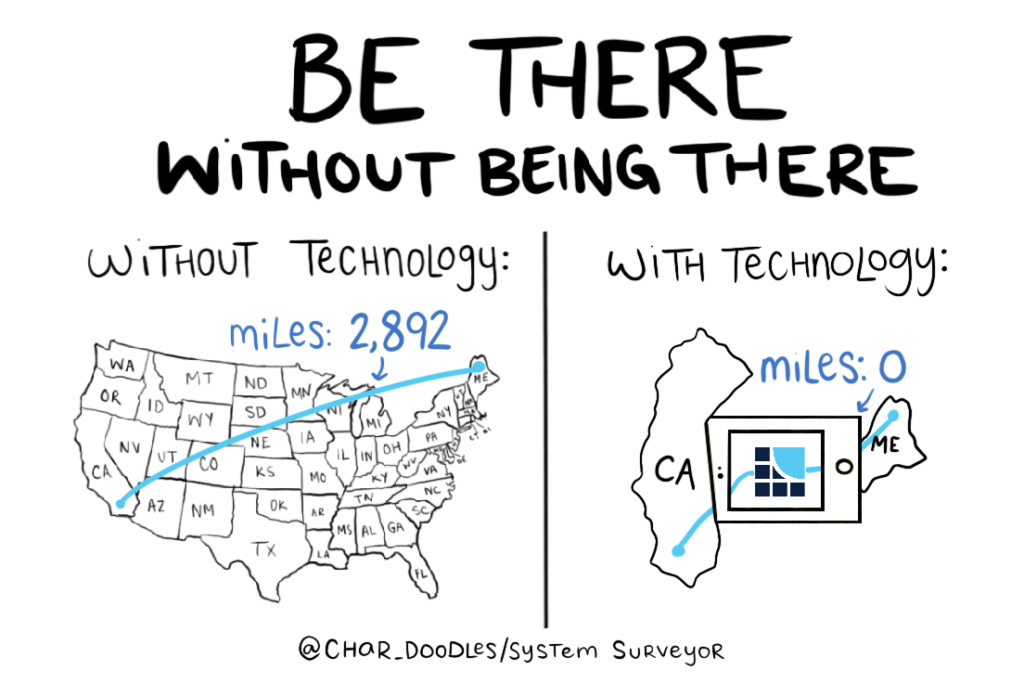 Imagine being the physical security manager for an international corporation ⁠— and not being able to visit your sites nor having your vendors/solution providers able to come on-site.  Of course, you don't have to imagine it, it's the reality for most security professionals.  While many places are in the process of reopening, it's a great time to revisit processes and to innovate on customer engagement.
Eating Out Innovations:


I went to a restaurant the other day for the first time in months! In the middle of the table was a QR code (no menus).  I scanned the code and started contactless ordering.  The server checked in quickly, brought the food and our checkout payment was also with the mobile device.  It was easy and painless.  I wonder, will this be the way it works forever going forward?  Perhaps it is more secure in the first place? Sometimes innovation happens when change is thrust upon us.
Similar ideas are coming up in every industry and the physical security industry/IoT is no exception.  
Innovating the Customer Experience


Now is an opportunity to innovate on the customer experience and make it better without the travel and all of the on-site visits.  We're not proposing to eliminate them by any means but here are a couple ideas/questions to ask:
For the first meeting on a project, could you get the floor plan or Google Earth map and meet via web conference with stakeholders?

If so, how would you do it?  What way could you show them where placements would need to go and the area of coverage of a camera?  Paper floor plans won't work here.

Have you tried using a platform like System Surveyor over a web conference to share the screen and engage the prospect/customer into the design?
In several cases, System Surveyor users have said that they used web conferencing and our system design platform even before the pandemic to qualify their customers and see if there was a fit.
Others have tried it for the first time with great success "even better than the way they did it before" and have said they'll engage customers this way going forward.  In fact, their customers liked it better than the typical site walk allowing them to visually "co-design" a solution and get a budget and proposal quickly.  They were able to bring in other insights and decision makers easily to the meeting.  This is what we call a digital transformation ⁠— when people take a long standing process and try to incorporate technology to see if the outcome is not only more efficient, but also a better way to do something overall.
We'll never replace the importance of face-to-face, in person meetings.  They are vital to our culture, economy, education system and business; but we'll see some exciting new processes that help the industry leapfrog into providing solutions more efficiently and effectively. Silver lining? We think so.
Watch a webinar and see if there is an opportunity to innovate on your customer experience and "be there without being there."