When walking a Site and doing a Survey, sometimes the most important information you can gather on an Element is the actual picture. Whether it's a device that's already in place, or a photo of the area you want that device to be, that photo is paramount. On System Surveyor, photos are captured and associated to the element device (icon) and synchronized to the Cloud when you initiate it.
In addition, how can you make sure these photos never get lost in the shuffle?   You can also save them locally.
1. On the iPad, click on your User Avatar. This can be found at the top left of your Site List page.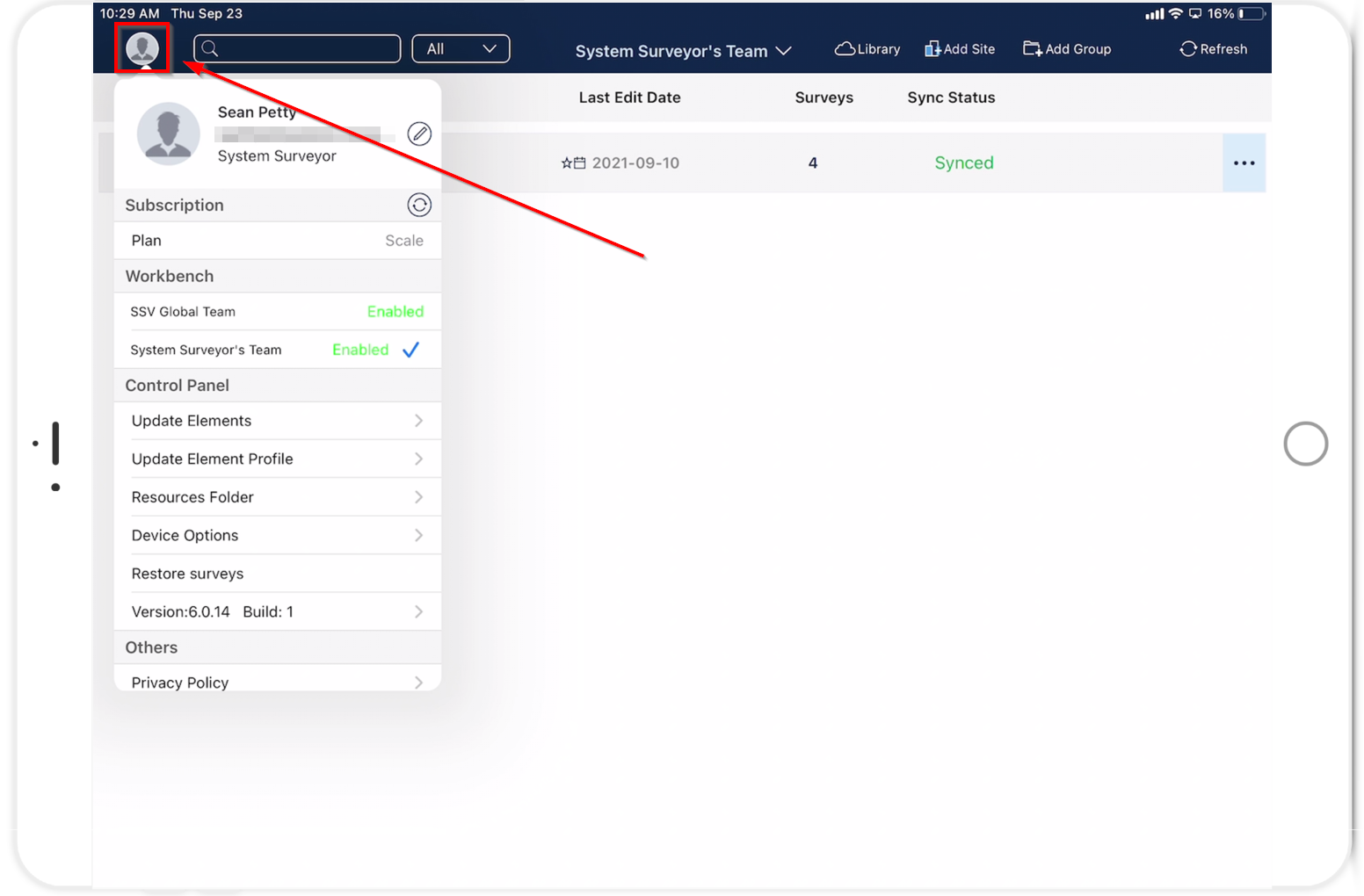 2. Under Control Panel, select Device Options.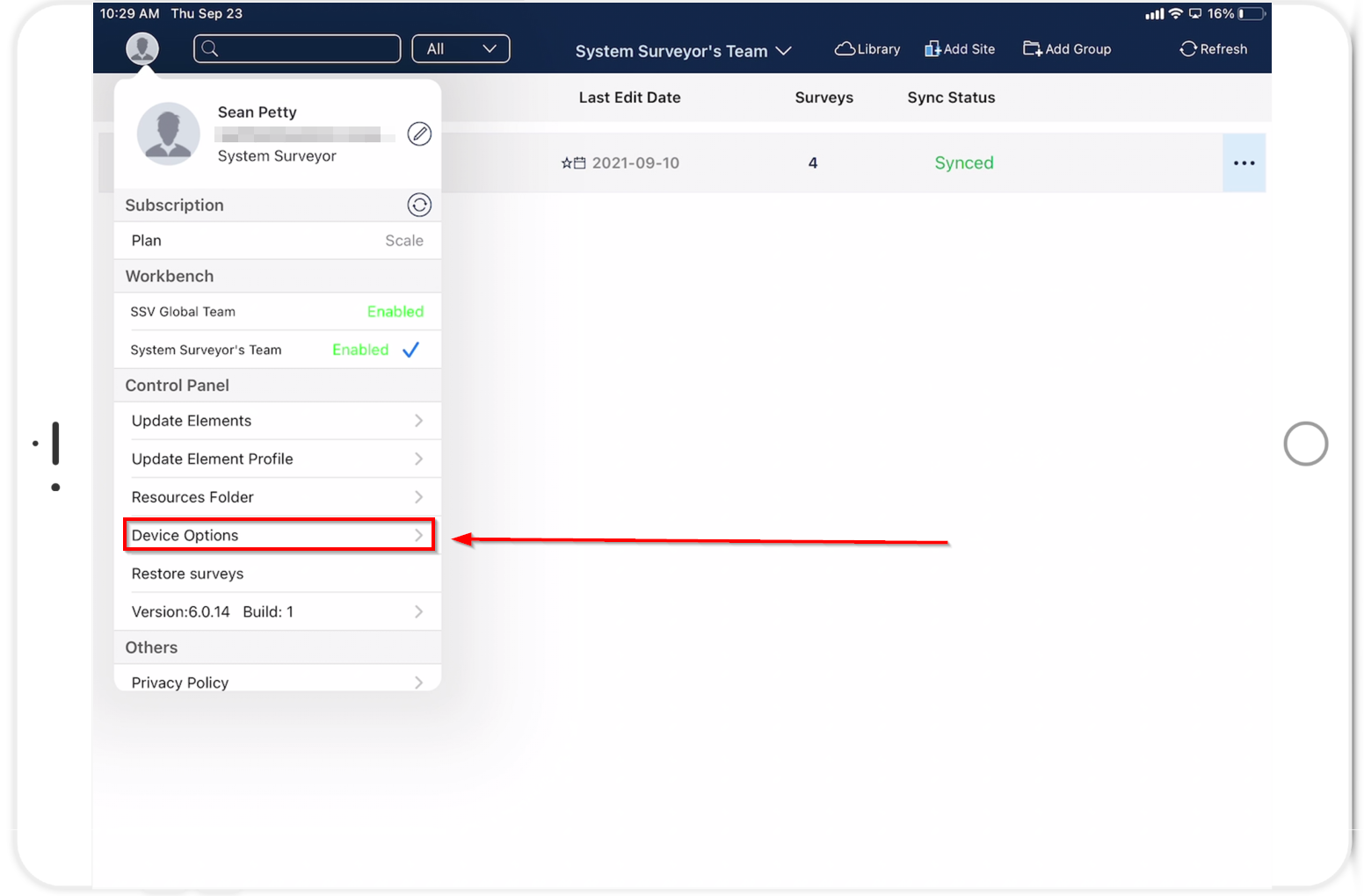 3. Under Save captured photo to Photos, choose Yes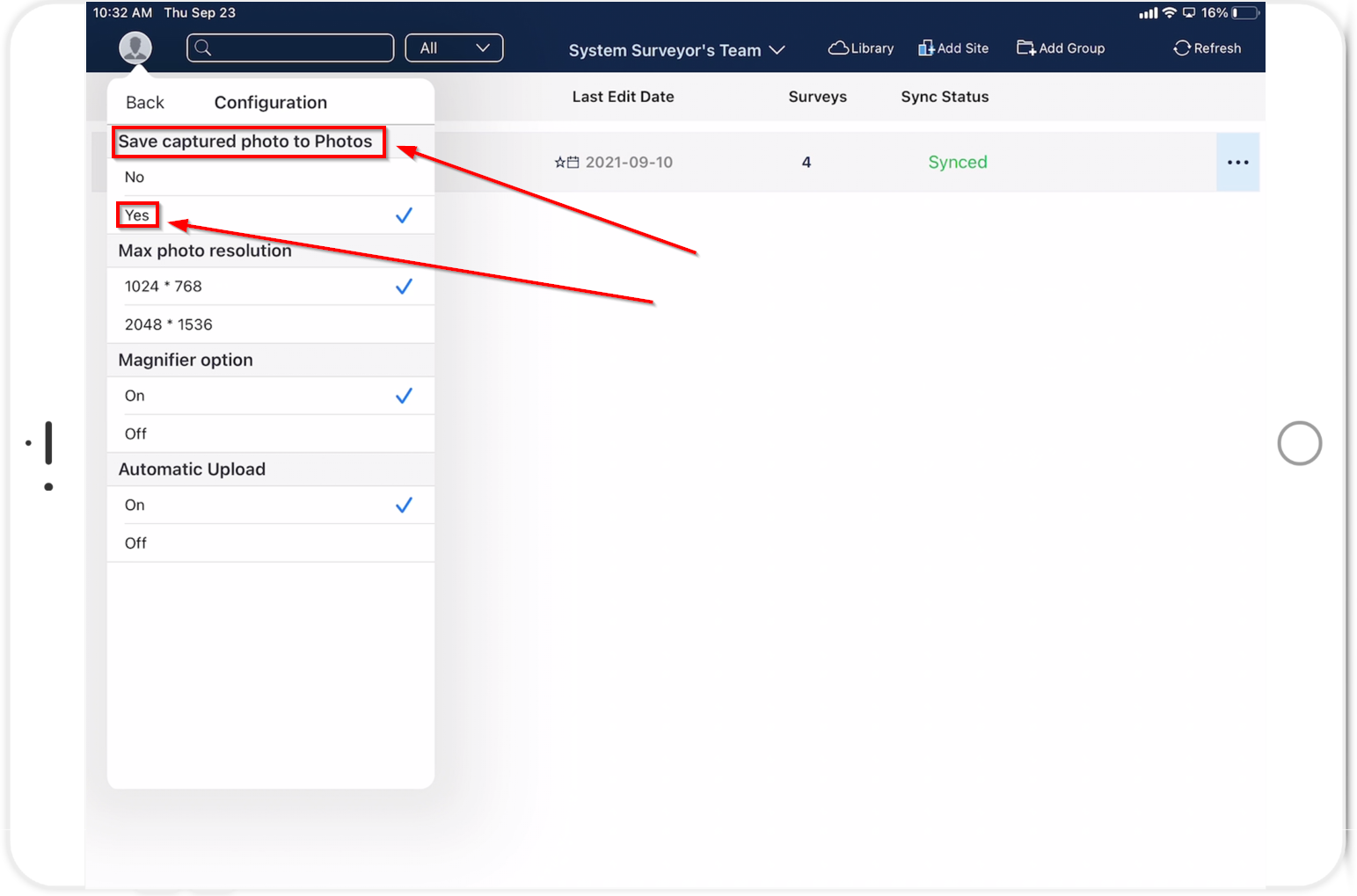 What this will do is make sure that every time you take a photo using System Surveyor, a copy of it is automatically saved onto your Photo Gallery. This is a great way to keep track of your photos, during and after your Site Survey.
Worried about performance issues?  There should not be an impact but make sure you use a normal backup to the cloud for your photos in iCloud or other. It is a good failsafe and a best practice to clean them out from time to time.