Comments gives you and your team the ability to communicate directly in System Surveyor platform without having to search through emails and other channels.
Users can easily mention (@user) team members to alert them of specific project requirements.
For example, during project implementation a project manager can easily add a comment notifying the installation team of a new customer requirement and the installation team can comment back or take action. This can be especially helpful with teams that work remotely from each other.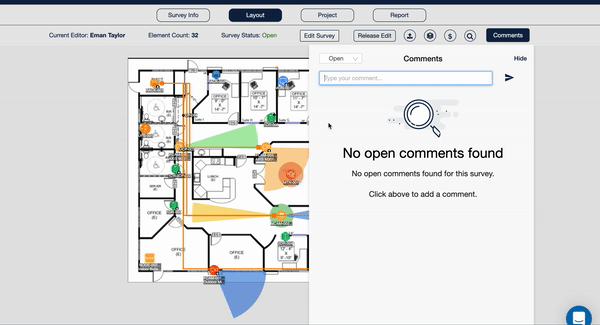 To make a survey comment:
Navigate to the Survey Overview screen
Click "Comments" in the top right hand corner
Type your desired text
Use the @ key to mention any team member or Guest User within the current site to send a notification
Click enter or the comment submission button to post the comment
Comment Controls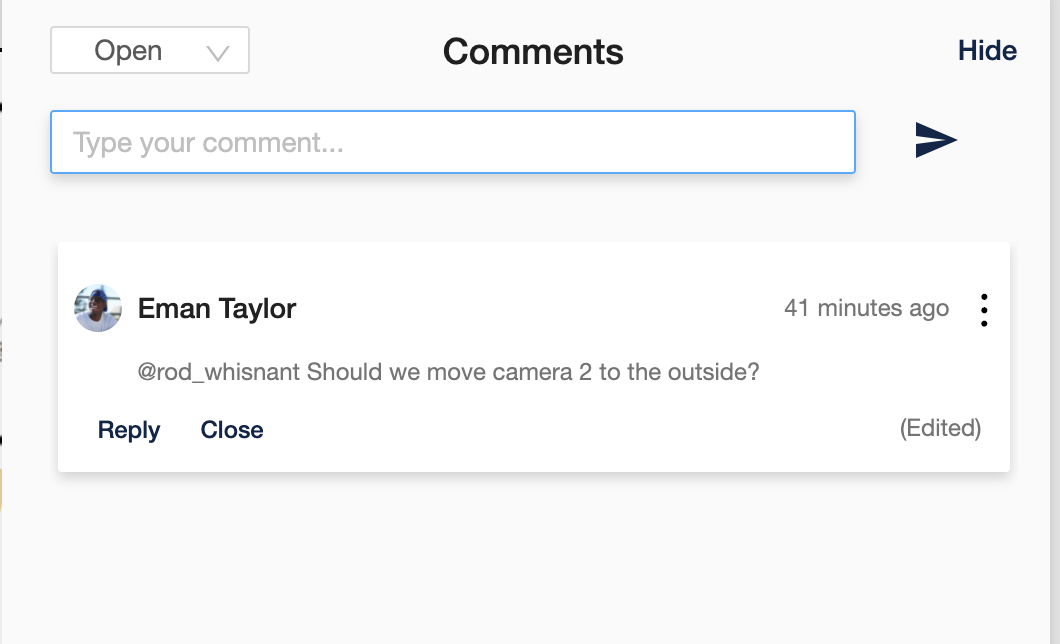 Replying
To comment back in the same thread as a posted comment click the 'Reply' button
Replies in a thread will be displayed with the newest comment at the bottom
Editing Comments
Comments can be edited by the original user who posted the comment and it will show as (Edited)
Deleting Comments
Comments can be deleted by the original user who posted the comment
Filters
The Open/Closed/All filter can be used to filter out comments that are no longer relevant.
The default view for all comments with be comments that are "Open"
To close a comment that is no longer needed click the "Close" button
Comments can be closed by any user
To change comment filter click drop down in the top left hand corner of the comment box
Did this answer your question?